At diy conservatory quote we have created a hybrid orangery taking our Synseal legend sculptured profile and incorporating pilasters (columns)_on the corners of the orangery and inline starter pilasters with inline columns if the projection of the orangery is over 3500mm.

Our Hipped back Edwardian orangery comes with a large 210mm aluminium box gutter that fully supports the glazed roof with internal support brackets. This means that we do not have unsightly gallows brackets inside the conservatory.
A view of door pilaster columns



Our external Pilaster system allows you to choose where the pilaster columns go. As standard we put a pair of columns on the front corner of each conservatory and then usually every two windows. For that extra bit of opulence you can also have the columns either side of the door jambs. Each of our moulded pilasters have a bottom and top stepped detailing with fluted vertical grooving to give an authentic orangery feel. .
Pilaster Column Ideas and positioning



Internal Pelmet details
All of the global summer orangery range come with a integrated 150mm capella style shelf that attaches to the ring beam. Please see below:-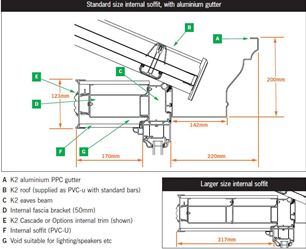 As part of the global summer range we can also offer the complete plasterline internal pelmet system. This bracketed plasterboard system gives a much more solid feel to your orangery and again can take lighting and insulation as required.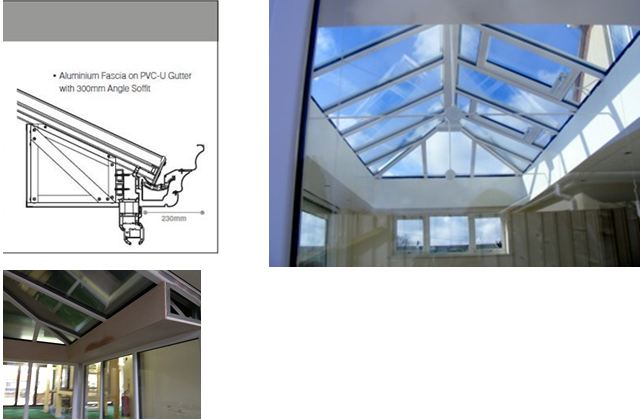 To ensure a clean and tidy finish we also as part of our system offer a black film to the outside of the glass. This means that when viewed from above non of the internal cladding system is visible.