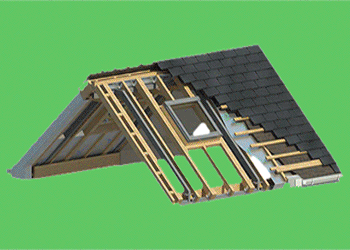 Warm home extensions are bringing exciting new building products that have building regulator Jhai Systems type approval to construct quick and warm modular rooms for your home. Together with top quality low emission heat saving bifold doors we are allowing you to bring the garden into your home with open space bifold design emcompassed by our warm room technology.

By blending two Jhai approved construction systems the durabase conservatory wall system, with a solid roof we bring you the best of both worlds of a garden conservatory and an warm extension. Designed and manufactured with sweeping bifold doors to the front, each Warm home extension uses the latest in cutting design with up to date performance glass.
Each warm home extension is structurally certified with Jhai product type approval on both the walling system and the roof making this the only Warm home extension that easily passes building regulations.
With over 20 yrs experience our staff can offer clear, quality advice without the hard sell. We understand home improvement and can advise you on the best products for your budget. We also have a list of recommended fitters if you decide that diy is not for you but still want to remain in control of your build.
Our warm home extensions stand out in the crowd, and our High specification beats the competition by offering better Quality and Value for years to come all have Jhai approval.
Don't Forget our warm home extension is constructed using the delta-roof system and the durabase building system both have Jhai accreditation
Warm room technology on the durabase All structural calculations done by Structural Engineers 'Scott White and Hooking'
All fixings, sealants, rain water goods
Maximum safety and security as standard with High Security Multipoint locks to all windows and doors and toughened glass to match.
Complete fitting of the walls , base , internal flooring and roof to include concrete pads, digging out and setting of pads all internal insulation with a plaster board finish ready for fitting of electrics and skimming (both to be arranged by you)
Initial site survey fee of £200 redeemable against the fitting service
Aluminium Bifold doors with every warm room extension
All of our warm room extensions come with a full 10 Year Manufacturers Guarantee. extended to 25 years on the durabase