Solid Double hipped lean to Conservatory roof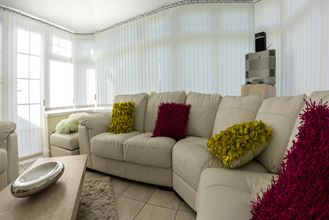 Are you looking to make your conservatory a more all year round room? A conservatory is a great addition to any home but a tiled roof extension enhances your lifestyle and gives you valuable year round extra living space. Converting your conservatory can create a room that seamlessly adds to your home in just a few days making it a great investment for any home owner. Our LEKA warm roof extensions or Warmhome extensions have been engineered using the lastest design techniques and materials to give a light weight replacement roof that is fully JHAI approved.
Solid Roofs by Leka
The LEKA Warm Roof has been designed and engineered to offer you so much more. It is a truly lightweight tiled conservatory roof with an overall U-Value of just 0.15. This makes the LEKA Warm Roof one of the most lightweight and energy efficient roofs on the market today and offers the perfect balance between energy efficiency and comfortable living. The roof is engineered and installed in layers offering the ultimate in energy efficiency. Not only will this offer savings on your energy bills but will help reduce your carbon footprint. And you will notice you have a quieter room too thanks to the improved insulation that the LEKA Warm Roof offers.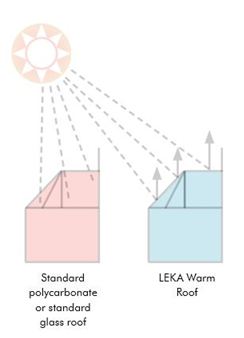 ;
The Leka warm Roof 6 simple steps
The leka roof structure is a based on a light weight superstrong GRP framework that has been tried and tested to ensure that is strong enough for regional wind and snow loadings but light enough to be a true replacement tiled roofing system.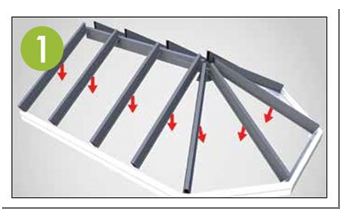 All bolts and fixings are included in the solid roof kit to make assembly quick and easy. A standard size conservatory can be converted to a solid roof in under two days however it is water tight and ready to be tiled in just a few hours.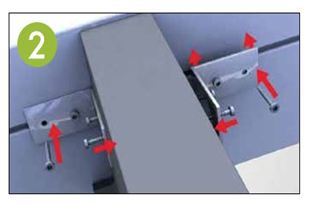 All roof components are manufactured and cut exactly to size making sure that everything fits together perfectly.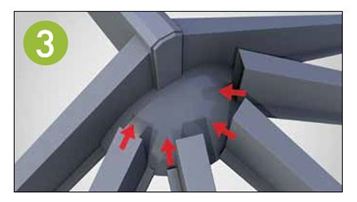 Internal lightweight under boarding that replaces heavy traditional plaster board is supplied with every replacement roof. This internal skin can be plastered straight onto unlike most competitors kits that need further plasterboard purchasing.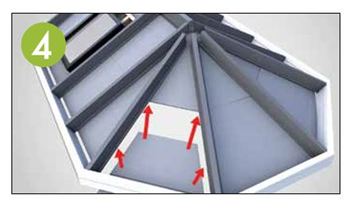 All our solid roof kits come with pre-cut and pre-shaped insulation that fits snugly between the rafters giving you maximum insulation properties with minimum effort.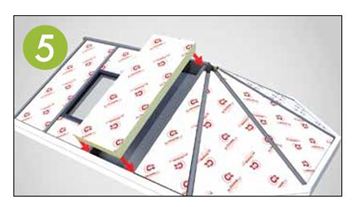 Further over boarding is supplied to create an insulation sandwich for maximum warmth and to give a solid base to attach the range of tiles that you select.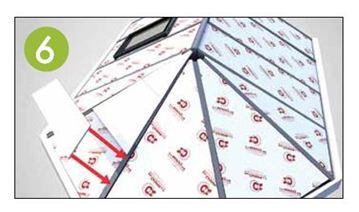 All our solid roof kits come with a range of tiles in different colours. We supply the metrotile as standard but can also supply the tapco slate tile range. We also can design your solid roof so that skylights can be fitted again these are all pre-cut for ease of installation.