The Timberline Office Range
Garden and home offices classically -styled with extra design elements to create elegant usable working spaces.Available in a range of colours these building are designed to make the most of your outside space without compromising the building regulations. Most of our buildings are under 2.5mtr tall allowing them to circumnavigate the current UK building regulations. All ranges come with two levels of internal fit the first is the standard range which is a hard wearing Nordic spruce. The building is clad externally with 19mm cladding and is ordered without insulation. The second is the insulated elements range that adds an internal insulated skin to make this a warm room construction.All our walls come pre-constructed to save time and effort in the construction and on average take 1 day to construct.

If you decide that you want a warmer building that can be used all year round, the extra insulated elements package is for you.Instead of wooden windows and doors these are swapped for upvc doors and windows. With its 99mm thick walls (Including 24mm ventilation slats). The building has 19mm external cladding and 12mm internal cladding with 35mm eps insulation in between. The panels are constructed in a way, that customers can easily connect them to one another and/Or add electricity wires behind the internal cladding.
All floor boards are 19mm and are supplied loose so that they can be fitted easily over the larger floor insulated modules that contain 65mm eps insulation.With the standard base (non-insulated) they are just fitted as a traditional tongue and groove flooring. The roof comes with the same 65mm insulation with external cladding 19mm and internal cladding 12mm boards. Our insulated elements package means that you have a warm room building all year round.With its four windowed front the Tim garden office has a stylish undercut veranda leading to single door and full height side light window. Once inside the light and airy office area, no space is wasted with recesses for filing cabinets or shelving or as shown in this model and fitted kitchen area.Pricing and selecting the home office of your dreams is as easy as selecting each individual extra over options below as required.
Specifications for insulated Home Offices:
standard specification
roof boards and wall boards 19mm
rafters 44 x 120 )44 x
roof slope 2.1 degrees
frame wood 44 x 44mm (double 44 x 88mm)
Base specification 19mm floor boards
floor beams 44 x 94mm
Gross floor area with terrace 17.05m2
Living Area 12.59m2
Insulated Elements Warm pack Upgrade
Roof:
EXTERNAL roof boards 19mm
INTERNAL roof boards 12mm
28mm x 75mm Joists
65mm Insulated Eps
WALLS:
EXTERNAL Cladding 19mm with a 12mm ventilation slat
44 x 44mm vertical wall jointing
35mm Eps wall insulation
12mm jointing ventilation with 12mm panelling inside
Total wall thickness 99mm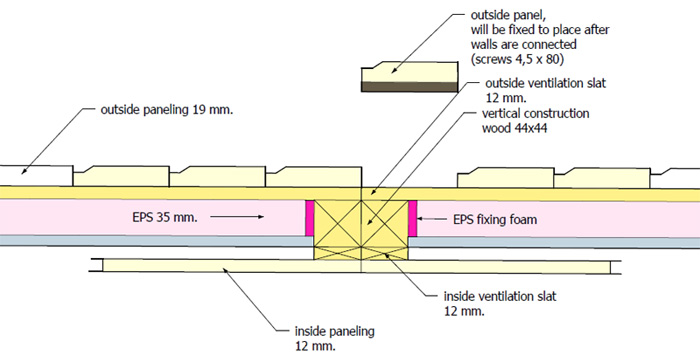 FLOOR:
Insulated floor element construction 28mm x 94mm on jointing side
19mm floorboard come loose to allow jointing
44x 94mm Floor element beam in construction on perimeter
65mm Eps Insulation board with 28mm x 28mm eps support slat


Insulated elements Upvc Windows,doors & tilt and turn
White upvc 70mm Windows 1 white upvc 70mm Tilt and turn window with a quality maco multimatic tilt and turn system. This means the top of the window can tilt into the room for light ventilation. OR be fully functioned to open completely4mm 8spacer 4mm heat saving thermo units with a 1.3k uvalue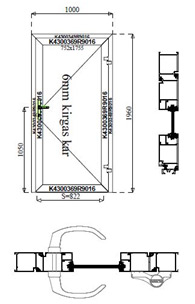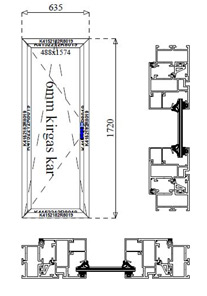 Fill in your Requirements below to get your Diy Conservatory Quotation :