Dwarf wall lean to conservatory, installed.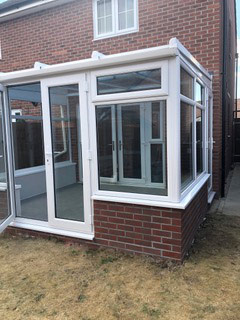 Alan Hickling
5/8/2022

The conservatory is now up. It took 3 days from start to finish. Ordering was simple and we are grateful for suggestions made both during the design stage, survey and install. Lead times from ordering to complete install were very short so our conservatory is up ready for summer. As a non-diyer Conservatory Base Company arranged the installation by a great team. CBC customer service is faultless!
The whole process could not have been smoother.