10% Off in March Ends this weekend
You may have noticed that during March all our conservatories had a 10% discount on the price I am just writing to let you know that this was a manufacturers genuine saving and will be ending after the bank holiday.
The good news is that you dont have to miss out if you are not quite ready as for a small £100 fully refundable deposit you can hold this price for 3 months.

If for any reason you change your mind just ring us and we will put the money back in your account the same day no questions asked.
I understand people are busy this weekend so if you are interested just email me
kevin@conservatorybasecompany.co.uk
Hope you have a great Easter break
Kevin Pearson


Durabase-no need for a builder
Durabase is a revolutionising the DIY conservatory market. Now, you don't rely on builders or tradesmen to make your DIY conservatory dreams come true. Durabase is the fastest way to add a conservatory to your home yourself and it's the system we supply at DIY Conservatory Quotes.
What is Durabase ?
Durabase advanced conservatory base system is a building regulation approved conservatory base system for the home builder and the trade fitter alike. Durabase consists of a bespoke made steel base and modular wall with a skirt, made to your conservatory design, making sure it fits everytime.
With only pads to dig, rather than back-breaking foundations,it's bought conservatory building to the 21st century.
get a quote now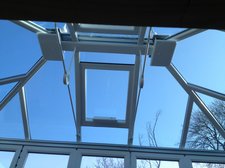 Our Website also prices glass roofs for you
When you get a quote from our website we automatically send you an extra over price for a glass roof. This picture was taken around a month ago on inside an lantern roof that we made for an orangery