Buy With Confidence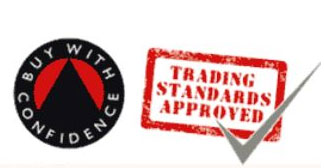 Limitations Of The Scheme
The Buy With Confidence Scheme is concerned primarily with the customer service procedures of a business. It should not be considered an assurance of any other aspect of that organisation's business. The inclusion of a business in the scheme does not mean that the Trading Standards Service guarantees the quality of the goods or service provided nor can we accept any responsibility for any aspect of the work. We are also unable to guarantee the financial standing of members.
The decision to use a particular business rests solely with the consumer. Whilst we make every effort to ensure that members comply with the law, we cannot guarantee that their work will never give rise to a complaint.
At diy conservatory quote we offer home pro with fair trades ( a valid insurance backed guarantee see their site here and our letter of introduction here .