Monday, November 7th, 2016
Victorian Conservatories: The most popular style in the UK, the Victorian conservatory has a traditional look that suits the majority of properties.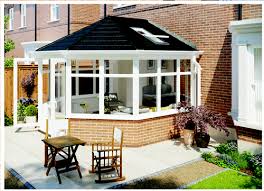 The bay and multifaceted design of a Victorian conservatory will give you panoramic views of your garden or surrounding areas. The styling, which often features ornate and eye catching design, means that Victorian conservatories look beautiful on older properties but also make a stylish addition to newer builds.